14 Ways For Women To Grow Their Wealth Fast – Tips From The Experts
"Working 9-5.. what a way to make a living". Urmmm….?! We think not. At Ladies Finance Club UK we know that working 9-5 on a 5 day week is not the only way for women to grow their wealth and make a living. We have ladies message us daily about financial worries asking ways to make money – whether that's making some extra cash on the side of a day job, or your main income. It's not only about how to save the money you already have, but also how to make your money work as hard as you do. So to help, we have reach out to some of the lady experts in the industry and have put together some fabulous tips for you!
1. Investing for the future you want isn't just about building your wealth to make your own ambitions possible. It can also be about investing for the world you want to live in. Think about your own values and whether your investments align with them. If you want a world powered by renewable energy, for example, consider funds that invest in it. If you would rather not support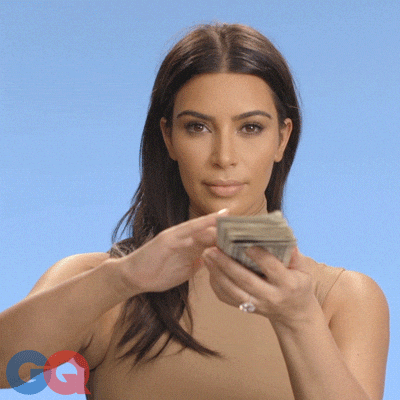 certain sectors, for example arms, tobacco, or gambling, consider funds that screen these out. If you believe workers' rights and corporate governance are priorities, look into investing in funds that consider them. As consumers we ask questions about where our food and other purchases are coming from, as citizens we consider our responsibilities too – as investors we can do the same thing.
Helen from Miss Money Ready shares that being prepared and investing little and often might be a trick we're all missing.
2. Little and often – we'd all love to 'buy low, sell high' when it comes to investing, but calling the top and bottom of the stock market is near impossible (a mug's game). Daily stock market moves can leave you dazed and confused, uncertain whether the next move will be up, down or sideways and whether now is the right time to invest. My top tip? Don't let the market hold you back and invest little and often. This smooths out the highs and lows over the long-term, takes away the pressure of deciding when to take the investment plunge, and most importantly, keeps you invested and your wealth growing.
3. Reframe risk – the perceived wisdom is that 'cash is king', but not when it comes to building wealth. By contrast, too much focus is given to risk when it comes to investing, and not enough to the potential for higher returns and growing wealth.My top tip? Reframe your view of risk. Playing it 'safe' with cash could be anything but – if interest on savings doesn't keep pace with the rising prices, the 'risk' is your savings will buy less in the future than they do today. Investing in the shares of companies who are able to raise their prices, launch new products or enter new markets can instead bring significant growth in profits and returns. While there may not be the same certainty and hence the 'risk' of investing in shares, the potential for higher growth may in fact lower the risk of not growing wealth and achieving future financial goals.
Fierce money expert Rebecca Jones from Good Money Girl points out some of the main tools and resources which can help us to get good with money fast.
4. "Women live longer, take longer career breaks and get paid less than men: all reasons we need to invest. Yet we don't. And that's because most of us think it's evil. Surveys show we women really care about the Good our money is doing, and the common perception of investment involves white men in grey suits bringing down the global economy. The Good news, though, is that it's not all like that. Indeed, ethical and sustainable investing grew by 250% between 2015 and 2018, while total investing fell.
5. "There are a wealth of resources to help women get into good investing, many of which are compiled in this excellent blog from Friends of the Earth. You can also head on over to www.good-with-money.com, where we have a range of lists and guides to help you get started on your sustainable investment journey. The most important thing, though, is to be brave: we give birth, so we can figure out a percentage. Investing isn't hard, and anyone that says differently is trying to sell you something."
Money expert, Lisa Conway-Hughes from Miss Lolly believes that growing wealth is about long term good solid financial habits. It is about investing through the good times and the bad times and sticking with the plan.
6. Every time you get a pay rise increase your contributions to savings, investments and pension
7. Review your investments at least every 6 months
8. Rebalance your investments annually
9. Start saving and investing as soon as you can – i.e. today. Don't procrastinate!
10. Pay in regularly by direct debit
11. Understand risk and take as much as you can while you are young on your long term investments (i.e. pensions)
12.Don't fall for trends – a well-diversified portfolio is what you need
Vivian Goh from Simple Wealth Coaching thinks that we must first review ourselves before even thinking about what money strategies we are going to use.
13. Clarity and direction. "Before climbing the mountain, you must first know if you are climbing the right mountain.", once said a wise one.
It resonates profoundly with the reason why women usually come to me for Wealth Coaching. Before starting to look at strategies to grow wealth, we must first understand why we are doing it, and if it aligns with who we are, our values and goals in life.
With clarity, you'll be able to cut through the noises of "you don't have enough" ads, "fear-based" news and comparisons amongst friends. It becomes easier to choose the right investment, career, spending and actions for wealth creation with some help.
14. In my decade of experience in finance and wealth coaching, women are incredibly dedicated, smart and more in-tune with themselves when compared to men (in general ?). Women are unstoppable once they find that sense of attunement and clarity in what they truly want out of the wealth they create.
Money is only a tool to facilitate more of the things we want in life. Once you have clarity of what's stopping you and what you genuinely want, wealth creation becomes a play and money becomes an enabler in life
---
So that's it for now ladies. These tips should get you started on your journey to becoming a rich, fierce, money making machine! If there's any tips you know which have been missed drop us a message on social!
But first… go get money savvy 😉
x x x